Okay, so this spring I wanted to plant a garden. I chose a square foot garden as to not get in over my head. I researched all the materials I'd need, decided what I would plant, and bought the supplies.
I got the seeds/plants planted by June. And enjoyed watching my little seeds grow. Well, nothing could quite prepare me for what I would get out of those little pumpkin seeds I planted...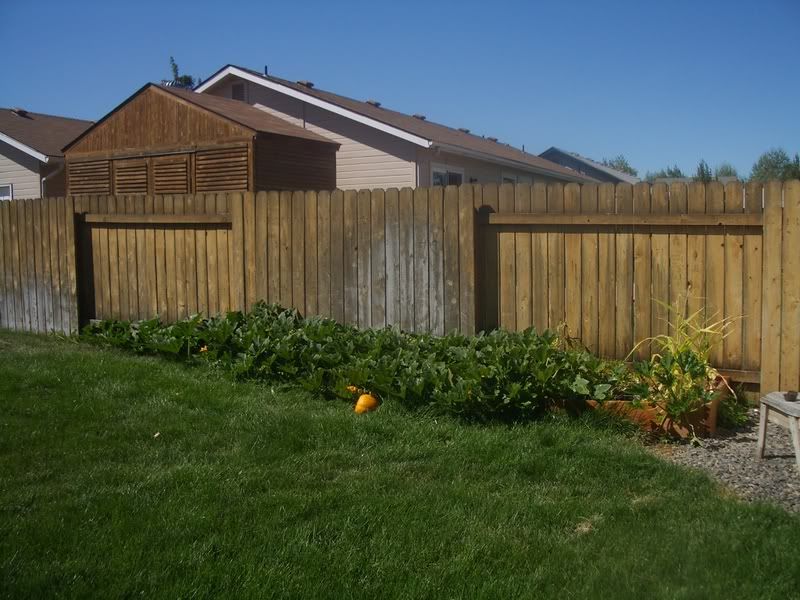 Okay so over on the right you can see the box I used to plant everything in. It is a 4' square garden. The pumpkins were only planted in 1' square.
All I can say is, I'm glad I planted them in an outside square and not an inside one.
At last count I had 11 pumpkins growing. It is my most successful garden item. Apparently I'm growing baby carrots and 1 ear of baby corn ;)
better luck next year I suppose.