Okay, first of all, I'm happy to announce the my niece Marley is home from the hospital and all is well. They linked the apnea to the UTI and told them anytime she gets any infection, she needs to be brought in and monitored for the apnea. Fun times ahead! SO GLAD she is doing better! Reason to celebrate!
Also celebrating, is Close To My Heart...25 years of great products! And the great thing is, you get the gift! With every $25 stamp purchase, you get an ADORABLE stamp set FREE. Looks like this: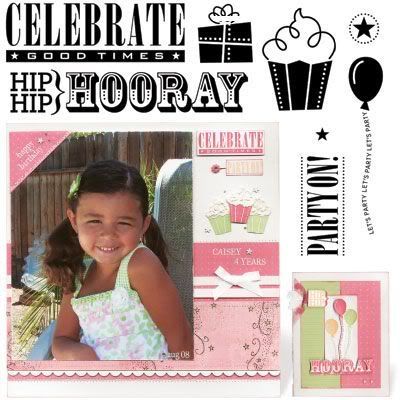 Super cute, no? So,
visit my website
to order (and checkout all the items on sale), or contact me with your order.
Happy Celebrating!